Annotations for Jerusalem by Alan Moore
Book 1 – The Boroughs
Choking on a Tune
General: In parallel plotlines, we follow Mick Warren in the aftermath of his 2005 accident, and the events leading up to his accident in 1959.
Page 338 – titled Choking on a Tune
Title – 'Tunes' are a brand of medicated cough sweet, sold in the UK.
paragraph 1
"Magic marker" – Magic marker is the US term for a permanent marker pens, of which 'Sharpie' is probably the best-known type.
paragraph 2
"for some reason" – the reason being the actions of Bill, Marjorie, and Michael in the chapter Forbidden Worlds, Pxxx.

paragraph 3
"The relative in question" is almost certainly Alma.
paragraph 4
"Harold Lloyd"  – Harold Clayton Lloyd Sr., a star of silent movies (b. April 20, 1893; d. March 8, 1971). Along with Charlie Chaplin and Buster Keaton, one of the most influential film stars of his time.
paragraph 5
Page 339
paragraph 1 (continued)
"minstrel makeup" – AKA "blackface", where the face of a white person would be heavily caked in black make-up. Now considered highly racist, though it had been part of mainstream UK culture through at least 1978.
"meant only for radio" – On one level, this just means that although orange isn't black, no-one listening in would know that (or that there was any make-up at all!). But this is also the authorial voice teasing Mick again, as "face for radio" is a roundabout way of saying "very ugly".
"Something about a chimney…" – The Destructor.
"Coco pops" – Coco Pops are a chocolate breakfast cereal made by Kellogg's, marketed in the USA as 'Cocoa Krispies'. Notably, they have a monkey mascot, calling back to the "chimp" earlier in the sentence.

"over Spencer Bridge […]" – See map below.
"Crane Hill" – I could not find Crane Hill referenced on a map. Presumably it refers to the rise leading to roughly the intersection of Grafton Street with Lower Harding Street.
"Grafton Street" – Indicated on the map as A428.
"the Mounts" – Judging by business names, the area just southeast of Regent Square. Though also there are two streets, Upper Mounts and Lower Mounts, southeast of that.
"a complicated set of turns" – Presumably they were done to avoid the traffic lights at the intersection of York Road and Billing Road, then at Billing and Cliftonville. The route I've indicated on the map above is speculative, but does avoid those lights, without encountering any others.
"Cliftonville" – Northampton General Hospital still had their "Accident and Emergency" entrance on Cliftonville Road.
paragraph 2
"Barrack Road and Kingsthorpe" – Roads leading due north from Regent Square, towards Mick's home in Whitehills (see chapter Work in Progress, P25p2, and map).
paragraph 3
"lighting up a fag" – The term 'fag' is British slang for cigarette.
Page 340
paragraph 1 (continued) – 2
paragraph 3
"Devon" –  Devon is a county in Southwest England, famed nationally for its beaches and coastal scenery. In summertime the weather is generally warmer and more congenial than the rest of the UK.
paragraph 4
Page 341
paragraph 1 (continued)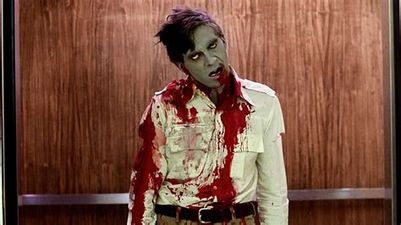 George Romero – George Andrew Romero, filmmaker (b. Feb. 4, 1940; d. Jul. 16, 2017). Best known for gruesome horror films featuring a zombie apocalypse.
"trying to remember how the living did things" – Some of Romero's films, most notably Dawn of the Dead, featured zombies who mindlessly went through the motions of their former lives.

paragraph 2
"St. Martin's Yard" – Presumably Mick's workplace. There is a "Martins Yard" street leading north from Spencer Bridge Road, just on the other side of Spencer Bridge from the northwest corner of the Boroughs.
paragraph 3 – 4
paragraph 5
"when he was three" – In 1959.
paragraph 6 – 8
Page 342
paragraph 1 (continued)
"Mabel Lucy Atwell" – Mabel Lucie Attwell, illustrator (b. Jun. 4, 1879; d. Nov. 5, 1964), known for her nostalgic images of children, based on her daughter, Peggy.
paragraph 2 – 4
Page 343
paragraph 1 (continued)
"a tannery just north along St. Andrew's Road" -Per In Living Memory, Pettit's Tannery was at the intersection of Spring Lane and St. Andrew's Road.
"mysterious turquoise shavings" – The tanning of leather employs the chemical Chromium (III) Sulfate which renders the leather a distinctive bluish-purple colour. So these are scraps of dyed leather. (See also Phyllis Painter's turquoise shoes in the following chapter, Upstairs, Pxxx).
"pear drops" – A kind of British candy.
"a glue factory on St. Peter's Way." – I have been unable to specifically identify this, but there are some buildings marked on the 1950 map that might be the glue factory.
"the coal merchants, Wiggins" – Probably "Wiggins & Co. Ltd. Coal Merchant and Factors and Colliery Agents"; I have found a photo of a Wiggins office on Abington Street, though not of the coal yards themselves. As of 2009, the area appeared to be storage yards for sand & gravel.
"Paddy's Meadow" – The 1950 map (and 2022 Google Maps) identifies this as "Miller's Meadow". In the chapter The Trees Don't Need to Know (Pxxx), we find that this is named after Paddy Moore. Possibly Alan Moore changed (or forgot) the actual name?
paragraph 2
"wire mummies that the lab chimps had at last lost interest in." – A reference to the infamous "wire mother" experiments, in which infant monkeys were "raised" by mother figures made out of wire.
paragraph 3
"jitty" – Alleyway.
"you could still make out the cobbles" – A small patch of cobbles and path remained until at least 2018, see picture.
Page 344
paragraph 1 (continued)
"the wandering chain link barrier might have got down to Andrew's Road itself" – Not quite, as new houses have been erected along St. Andrews Road. But, as of 2021, the fence for the playing field has extended to the very side of the "lonely house".
paragraph 2
"Bachelerie di Northampton – the […] student population" – Bachelerie literally means "aspirants for knighthood", though in the historical documents that Moore is presumably referencing, the phrase is associated with "turbulent democracy". This "Bachelerie" is not explicitly associated there with students, but it is a a plausible reading.

"Simon De Montfort" – Sixth Earl of Leicester (b. c. 1208; d. 4 Aug. 1265) . Led the rebellion against King Henry III (see below). Considered one of the heralds of modern parliamentary democracy.


Head of Henry III from coffin (photo: Valerie McGlinchey)

"King Henry the Third" – (b. 1 Oct. 1207; d. 16 Nov. 1272). Overthrown by Simon de Montfort. Captured at the Battle of Lewes. Freed by his son, Edward, following Montfort's defeat and death at the Battle of Evesham.
"the four dozen […] governing […]since Magna Carta" – Modernly known as the Town Council, this body of 48 has been in existence since at least 1489, but I have not been able to document them earlier. There was a letter from King John in 1215 authorizing an elected council of 12 to advise the Mayor.
"Magna Carta" – The 'Great Charter' (English translation of 'Magna Carta'), issued by King John in 1215, established for the first time that everyone, including the King, was subject to the law.
"Cluniac Order" – A French order of monks, established by William I of Aquitane in 910.
"Norman royal family" – The House of Normandy was a French aristocratic family, the head of which, William II, assumed the throne of England in 1066 following the Norman conquest.
"it would be Cambridge that became a seat of learning, rather than Northampton" – A 1985 history says of this:


In 1265 […] King Henry III ordered the removal of the students and university from Northampton […] A 14th-century chronicle suggests that this was because the students had sided with Simon de Montfort against the King at the siege of Northampton in 1264 [but others] argued that contemporary sources indicate that the detrimental effect of a university at Northampton on the borough of Oxford was the overriding reason.
paragraph 3
"acetylene sparks" – Probably referring to the use of acetylene in welding.
"smoked Perspex windows" – A British brand of plastic sheets. Unclear from context whether the "smoked" is deliberate tinting, or industrial byproduct.

House Martin (cdn.britannica.com)

"Martins" – A type of swallow.

"…old men at ten past 3 were still attempting to get home…" – In the UK in the 1950s, pubs were required by law to close for at least 2 hours in the early afternoon.

"the Sportsman's Arms" – A pub, formerly located at the NE of the intersection of Bath Street and Lower Cross Street, just a few blocks from the Warren/Moore residence.
"The tower blocks hadn't been erected yet" – They were completed in 1962, three years later.
Page 345
paragraph 1 (continued)
paragraph 2
"Earl's Barton" – A small village about six and a half miles northeast of Northampton.
"bindweed" – AKA morning glory.
paragraph 3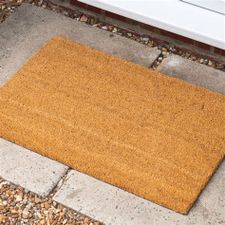 "coconut doormat" – Coconut fibers have been used for matting since at least 1840.
"flypaper-coloured light" – Flypaper has typically been yellow. Possibly this is implying that strands of flypaper are hung at the windows?
"worsted" – A type of wool fabric.
"catkins" – A type of flower cluster. Their appearance is quite varied, leaving us uncertain what image Moore meant to evoke.
paragraph 4
"drop-wing dining table" – A table that "has a fixed section in the center and a hinged section (leaf) on either side that can be folded down (dropped)". "The usual purpose of a drop-leaf table is to save space when the table is not in use."
Page 346
paragraph 1 (continued)
The incidents with John and Eileen would have been family stories, not things Mick himself witnessed, as Tommy was reminiscing about them already in 1953 (P322p2).
"washed-out portrait photographs" – Moore has mentioned these pictures in interviews as part of the initial inspiration for Jerusalem:


I remember being in the living room in the fairly dark house that I used to live in on St. Andrew's Road in Northampton, an' I'd be looking up at these framed pictures of, er, unfamiliar Victorian gentlemen […] I can remember looking at these old pictures of people who were probably my grandfathers or great-grandfathers, and thinking, "I wonder if they know they're dead?" […] thinking, "No, er, they probably don't know they're dead, but the th-thought that follows on from that is, "There must be people in the future looking at pictures of me, an' wondering if I know that I'm dead."

Neville Chamberlain in 1921 (photo: Walter Stoneman)

"Neville Chamberlain" – Arthur Neville Chamberlain (b. 18 Mar. 1859; d. 9 Nov. 1940),  British Prime Minister (May 28th 1937 – May 10th 1940) best known for his policy of appeasement towards the mounting aggression of Nazi Germany.

"Hitler-appeasing" – Adolf Hitler (b. 20 Apr. 1889; d. 30 Apr. 1945), Chancellor of Germany (August 2nd 1934 – April 30th 1945), leader of the Nazi party and viewed by history as the main instigator of the conflict that is known in the West as the Second World War.
paragraph 2
paragraph 3
"Meat-safe" – Also known as a pie safe, this was a piece of furniture designed to store perishable foodstuffs in the days before the use of ice-boxes became widespread, which in turn gave way to refrigerators.
"white distempered walls" – Distemper, in this context, is an early form of whitewash.

1940s mangle (owlcation.com)

"treacherous mangle" – A mangle is a (now-obsolete) domestic device whereby wet clothes are passed between two closely-set rollers (which are turned by means of a manually operated handle) in order to squeeze the moisture from them.
Page 347
paragraph 1 (continued)
"copper boiler" – A device for boiling water. Despite the name, these were most commonly made of galvanized iron.

VINTAGE 1950'S/1960'S 'BURCO' COPPER WASH BOILER (Gumtree)

"Reckitt's Blue" – See image below.

Reckitt's Blue bags, with spool of thread for scale (photo HildasHomeUK, etsy.com)

"solidifying dripping" – Dripping is another name for the oily, fatty residue that is elicited from meat upon cooking in an open pan.
"mosaic craquelure" – "a fine pattern of dense cracking formed on the surface".
paragraph 2
"would have been in her early sixties then" – The real person Clara is based on would have been about 75.
paragraph 3
"rent-book" – As of this writing, a government website defines a rent-book as "a document that records details about the tenancy and notes all rent payments that you make." I have not been able to find anything about the history of the term, but from context, its meaning here seems at least broadly similar to current usage.
Page 348
paragraph 1 (continued)
"shredding suet" – Suet is the hard, white fat found around the loins of many livestock animals and is an ingredient in many older British recipes, although it has fallen into disfavor in recent times.
paragraph 2
"TV Century 21" –

TV Century 21 was a weekly British children's comic published in the late 1960s. It frequently featured science fiction stories; Mick is regarding his 2006 furniture as looking "futuristic" by 1959 standards.


TV21 cover, featuring Captain Scarlet (lewstringer.blogspot.com)

Moore and O'Neill homaged TV Century 21 for the cover of The League of Extraordinary Gentlemen: Tempest, issue #2.

"Captain Scarlet" – Referring to Captain Scarlet and the Mysterons, a science fiction TV show, and also a tie-in comic in TV Century 21. The character was classically handsome, with a full head of hair, so Mick is likely punning on the currently-scarlet state of his face. There may also be an allusion to Captain Scarlet's frequent "deaths" and subsequent resurrections.
paragraph 3
Page 349
paragraph 1 (continued) – 2
paragraph 3
"butter-knobs" – A "knob" of butter is a very approximate amount, roughly 1-2 tablespoons.
"caster sugar" – A refined white sugar, common in the UK and Australia, but not in the US.
"down Broad Street, off the Mayorhold" – See map.
paragraph 4
paragraph 5
"Winter Mixture" – A 'Winter mixture' was (and, indeed, still is) a selection of boiled sweets of mixed flavours, traditionally thought to be warming, such as menthol, cloves or peppermint.
paragraph 6
Page 350
paragraph 1 (continued)
"Sodom and Gomorrah" –

Sodom and Gomorrah

were two cities detailed in the Bible, as well as other monotheistic holy books. According to biblical sources, they were destroyed by angels at God's command in punishment for their wickedness.

"Jehovah" – Jehovah is an English rendering of the Hebrew name of God (YHWH).

"Cities on the Plain" – More commonly referred to as the 'Cities of the Plain', these were a group of five cities (including Sodom and Gomorrah) referred to in the biblical

Book of Genesis

; the others, for the sake of completeness, were Admah, Zeboim and Bela.
paragraph 2-3
paragraph 4
"…which had lost a whole other dimension…" – In addition to being a humourous way of expressing the fact that the ant in question has been squashed flat, this is also part of the recurring theme within the book of using Edwin Abbott's seminal  book '

Flatland

' as a way of extrapolating our limited spatial awareness to extra dimensions.
paragraph 5
"five- or six-year-old" – Given Alma's November birthday, and the mildness of the season, she is almost certainly five.
paragraph 6
Page 351
paragraph 1 (continued)
"Wee Willie Winkie" – A Scottish nursery rhyme written by William Miller and first published in 1841. While some illustrations of Willie do show him holding a candle (or more commonly, a lantern), no light source is mentioned in the poem itself.

paragraph 2
paragraph 3
'Rupert' – This refers to the comic strip character Rupert Bear, who appears in the British newspaper, The Daily Express, and has done so since 1920. An example of the "black and spiky imps" referred to in this passage can be seen at right.
paragraph 4
"Airfix soldiers" – Airfix is a UK manufacturer of moulded plastic figures and models, chiefly military in theme. The term 'airfix' has since passed into common usage as a generic name for this type of model, even when produced by a different company.
"British Tommies" – A 'Tommy' is another name for a British soldier, typically infantry. It arises from the name 'Tommy Atkins' although the origins of this appellation are unclear and the subject of some dispute.

Airfix soldiers still attached to their "stems" (lulu.berlu.com)

"a dozen soldiers sprouting from each waxy stem" – See image.
"window-fronted cardboard box" – Early Airfix packaging featured a small plastic window in the box so that you could see some of the models inside.
Page 352
paragraph 1 (continued)
"Tit-bits" – This was the more commonly-used name of the mass-circulation commercial publication "Tit-Bits from all the interesting Books, Periodicals, and Newspapers of the World", which (as the title suggests) presented short snippets of news from a variety of sources in condensed, easy-to-read articles.
"Reveille" – Reveille was a popular tabloid newspaper of the time. As an interesting side-note, Reveille merged with Tit-bits in 1979, before the latter finally ceased publication (after undergoing further transformations beyond the scope of this article) in 1989.
paragraph 2
paragraph 3
"St. Vitus' Dance" – Now known as Sydenham's chorea, St. Vitus' Dance is a disorder in which the sufferer undergoes uncoordinated, rapid movements in the feet, hands and face.
paragraph 4-19
Page 353

paragraph 1
paragraph 2
paragraph 3
"Sputniks" – Sputnik was the first man-made object to be placed in a stable orbit around the Earth, on October 4 1957. It was Russian in origin.
"Lime cordial" – This is a non-alcoholic drink made from concentrated lime juice, sugar and water.
paragraph 4-6
Page 354
paragraph 1
"butterfly-slide-decorated head" – "Slide" in this context is "hair-clip". Presumably in this case either decorated with or in the shape of butterflies.
paragraph 2-10
paragraph 11
Tunes brand Cherry Menthol drops are still being sold as of 2022. Sadly, my best efforts have been unable to locate an image of the period packaging described here.
Today, Tunes are no longer "square-cut", possibly because of choking incidents such as the one we're about to see. Ironically, Tunes once had a famous slogan "Tunes help you breathe more easily", and some modern packaging still prominently features the word "BREATHE". Wikipedia claims that Tunes are related to the Spangles brand, and I did find some period images for those, see below.
paragraph 12
"She must have been in her early thirties then" – Doreen's real-world analog would have been about 32.
Page 355
paragraph 1 (continued) – 4
paragraph 5
"Ooh Guy" – Possibly Boroughs-speak for "Oh God"?
paragraph 6
Page 356
paragraph 1 (continued)
paragraph 2
"back-yarden" – A confusion between "back yard" and "garden".
"On the blue sheet up above were big and drifting shapes of white that you called lions […] Cabbages, was that the word? Or generals?" – It seems Michael is losing his language ability, and is unable to remember the word "clouds". The "lions" mention in particular calls to mind the Hob's Hog chapter of Voice of the Fire, where the language-challenged narrator refers to clouds as "sky-beasts".
paragraph 3
Page 357
paragraph 1
"old Victorian public toilets" – These are not the same ones mentioned in the chapter Rough Sleepers (also referred to as 'Georgie Bumble's office') which are about ten blocks away. A 1950 map of Northampton indicates "Public Slipper Baths" located about a block and a half north of the Warren home, and, as described, "nestled at the foot of Spencer Bridge".
paragraph 2 – 5
Page 358
paragraph 1 (continued)
"along the same route Howard had taken him today" – See map.
paragraph 2 – 6
paragraph 7
"Jack's voice had not just recently broken but had melted down like a reactor and was heading for the centre of the Earth" – An ornate way of saying that his voice has become very deep, using the imagery of a nuclear meltdown.
paragraph 8 – 9
Page 359
paragraph 1 (continued)
paragraph 2
"why wasn't there a label on that drum?" – See the note for P338p2.
"Elephant Man" – Joseph Carey Merrick (b. 8 Aug. 1862; d. 11 Apr. 1890) was known as 'The Elephant Man' (and featured in freak shows under this name) due to his severe facial deformities caused by a condition known as Proteus syndrome.
paragraph 3 – 5
paragraph 6
"named his elder brother 'Hoss'" – This is a reference to the TV show "Bonanza" in which two of the sons of the main character are named Hoss and Little Joe.
"Work Experience" – Work Experience is a short period of time in which a still-at-school teenager spends in a workplace (usually of their choosing) in order to gain an insight into, and some experience of, a field of work that appeals to them.
paragraph 8
"Paul Abbot" – (b. 22 Feb. 1960 – ) British television  screenwriter and producer.
"Shameless" – A British TV comedy-drama set in Manchester focusing on the lives of the working classes living on a fictional council housing estate.
"terrestrial or Sky" – This refers to the two main providers of television service in the UK. Terrestrial being the public, free-to-receive, service requiring no special equipment. Sky is a satellite-broadcast service provided by the company Sky UK and is the largest subscription-based television service provider in the UK.
Page 360
paragraph 1 (continued)
"sink-estate" – "a British term used for a council housing estate with high levels of social problems, particularly crime"
paragraph 2
"out on DVD" – In our reality, the DVD doesn't appear to have been released until January 16, 2006, about 9 months from now. The final episode of the season (discussed below) aired on 8 March 2005, and we know from earlier references that this chapter takes place in early-to-mid-March, 2005. The family could have been watching it live, or on a home recorded cassette tape.
"the second season's final episode" – Titled "True Love", written by Paul Abbott, directed by Dearbhla Walsh.

"like

Bread"

– A British situation comedy TV show from 1986-1991, set in a working class area of Liverpool, in which the central family were (unrealistically) portrayed as irrepressibly cheerful, happy-go-lucky scamps who never let their poverty get them down.

"STDs" – STD is the acronym for Sexually Transmitted Disease.

"the show's central clan, the Gallaghers" – That is, the central characters of Shameless.
"the old man […] drunk" – Frank Gallagher.
"thirteen-year-old girl" – Debbie Gallagher.
"alcopops" – A common British term for sweet, fizzy alcoholic drinks of beer-range alcohol content, typically marketed towards people of a young (although still notionally of legal drinking) age.
"They're only puppets" – Shameless was a live-action show, so Jack is perhaps speaking metaphorically of either the TV characters, or the deluded people Alma has been raving about.
Page 361
paragraph 1 (continued)
"Are You Being Served?" – A British TV situation comedy from 1972-1985, set in a department store.
"Dostoevsky" – Fyodor Mikhailovich Dostoyevsky (b. 11 Nov. 1821; d. 9 Feb. 1881) was a Russian novelist and philosopher whose work was famously dark.
"Mr. Humphries" – A character on the show "Are You Being Served?" (see above), portrayed by the actor, John Inman. His character, though never openly stated, was assumed to be homosexual and portrayed as extremely effeminate.
"Mrs. Slocum" – Properly spelled Slocombe, a character on the show "Are You Being Served?" (see above), portrayed by the actor, Mollie Sugden. Her character was renowned for talking about her cat, although always employing the doubly-entendred term 'pussy'.

"None of us are truly free, dear Mrs. Slocum, unless it is in the act of murder" – This line is a parody of the thesis (and paradox) at the heart of Dostoyevsky's classic work of fiction, "Crime and Punishment".
paragraph 2
paragraph 3
"homunculus" – A miniature person or figurine. Associated with medieval alchemy, though probably Mick does not intend that sense.
"A fur scarf" – See the chapter Rabbits, Pxxx.
paragraph 4
"bling" – Ostentatious jewelry or other display.
"National Health" – The National Health Service is the British free-to-access public health service. It is funded by general taxation (the source of around 80% of funding) and statutory 'National Insurance' payments that are automatically deducted from a person's salary.
Page 362
paragraph 1
"the Gallaghers all massed in a communal living-room" – As of this writing, the scene in question can be viewed on YouTube.
"The babies' mother" – Sheila Jackson, portrayed by Maggie O'Neill.
"Seroxat casualty" – Seroxat is an antidepressant medication of the Selective Serotonin Reuptake Inhibitor (SSRI) family. I have found no mention of the Sheila Jackson character being on this drug.

"Blake" – William Blake (b. 28 Nov. 1757; d. 12 Aug. 1827) was an English poet and painter. Largely unrecognised during his own lifetime he is now recognised as one of the most important figures in the Romantic movement.

"and Parry's" – Sir Charles Hubert Hastings Parry (b. 27 Feb. 1848; d. 7 Oct. 1918), was an English composer, teacher and historian of music.

"Jerusalem" – This was a

poem

written by William Blake in 1804 and set to

music

by Hubert Parry in 1916.

"her welders' goggles and her OCD" – Sheila Jackson did suffer from OCD. The reference to welders' goggles is probably a mis-remembering on Moore's part; the character of Debbie later becomes a welder, but there are no goggles of any kind in this scene.
paragraph 4
"Tourette's" –

Tourette syndrome

is a neuropsychiatric disorder that involves repetitive movements or unwanted sounds that can't be easily controlled.

"This fierce, blazing sanctity amidst the squalor" – Which, of course, describes this novel as well.
"satanic mills" – The phrase appears in the second stanza of William Blake's poem, "Jerusalem". See notes at Pxxx.
paragraph 2
"Destructor" – This refers to both the literal incinerator that was situated in the Boroughs in the first half of the 20th century and the higher-dimensional manifestation which is gradually eating away at the fabric of reality in the higher dimensions and which manifests in the lower dimensions by way of the erosion of social and societal cohesion.

"Bedlam Jennies" – Another name for Puck's Hats, see chapter Rough Sleepers, P100p5ff.

"whenth and linger" – Two different names for time considered as a spatial dimension. See chapter Upstairs, Pxxx.

"Porthimoth' di Norhan" – See note at P10p2, chapter

Work in Progress

.
"crook doors" – Doorways between the everyday world of three dimensions and the higher realities. They are discussed in the chapter xxx.


"Jacob Flight" – An extra-dimensional 'ladder', resembling a very steep and narrow stairway, by means of which one can access a crook door (see previous note). It seems to take its name from the biblical tale of

Jacob's Ladder

. See chapter Rough Sleepers, P115p2-3.
"It's an old can of beans…" – Approximately a sentence from the chapter Upstairs, P377p5, though there, the word "wiz" is used instead of "is".

"Mansoul" – A town in the novel "

The Holy War Made by King Shaddai Upon Diabolus, to Regain the Metropolis of the World, Or, The Losing and Taking Again of the Town of Mansoul

" by John Bunyan. In Jerusalem, it is also the name of the "Upstairs" afterlife, and is the title of Book Two.

"the strangles" – In the chapter Rough Sleepers (P114p5), this term was used to refer to the world of the living.
"the Dead Dead Gang." – The ghostly children with whom young Michael has his post-mortem adventures in Book Two.

"Trilliards" – A game, closely resembling billiards, played by the Builders in which the "balls" and the trajectories of each shot taken are actually human lives passing through 4-dimensional spacetime. We saw part of a game in the chapter Rough Sleepers, P115p4ff.


"Builders" – The beings commonly thought of (by lower-dimensional beings) as angels.

"Builders' Marbles" – This term does not occur elsewhere in Jerusalem. Possibly this refers to a sentence that was cut while revising Book Two?
"five-and-twenty thousand nights." – Twenty-five thousand nights is the average human lifespan. The term was first used in the chapter Rough Sleepers, P90p2, and is explicitly defined in the chapter Rabbits, Pxxx.

"Ghost-seam" – The level of reality, which overlays our everyday three-dimensional world, in which reside those individuals whose corporeal form has ended yet they have not passed upwards into the Attics of the Breath. The term was first evoked in Work in Progress (P24p1), but not properly defined until the chapter Rabbits, Pxxx.

"Spacemen" – Another name for Puck's Hats, see chapter Rough Sleepers, P100p5ff.

"saint" – This refers to Kaph, whom we will meet in the chapter Sleepless Swords.

"twenty-fives" – This refers to times around the year 2025.

"Angles" – Angles are synonymous with Builders.

"You all fold up into us" – See chapters Malignant, Refractory Spirits (Pxxx), Clouds Unfold (Pxxx).
"A balance hangs above a winding road" – The symbol for the concept "Justice Above The Streets"; see chapter Mental Fights, Pxxx.
"Soul of the Hole" – Discussed in chapter The Scarlet Well, Pxxx.

"bare girls dancing" – The 'bare girls dancing' are the two sisters who appear throughout the text and are revealed in the

chapter

Malignant, Refractory Spirits

to be fire spirits (Salamanders).

"scrumping" – To scavenge/steal fruit (in this case, Puck's Hats).
"The rood is broke" – "Rood" means cross, and in Jerusalem generally refers to the stone cross that Peter the monk brought to Hamtun in the chapter X Marks the Spot. While it has long been missing, this is the only textual indication that it is broken.
"the centre cannot hold" – Almost certainly an allusion to Yeats' poem "The Second Coming", a poem whose themes echo the darker moments of Jerusalem.
"He rapes her in the car park…" – Referring to the events of the chapter Go See Now This Cursed Woman.
Page 363
paragraph 1 (continued)
"we run off to find the ghosts" – See chapter Forbidden Worlds, Pxxxff.
"Woodwork" Probably referring to the woodwork that Michael sees in the chapter Upstairs, Pxxx.
"painted stars" – Probably referring to the painted stars that are part of the decor of Alma Warrens apartment. See chapter A Cold And Frosty Morning, Pxxx, xxx.
"upon the landings" – Probably referring to the many different landings which are seen in Mansoul throughout Book Two.
"Puck's Hats" – See chapter Rough Sleepers, P100p5ff.

paragraph 2 – 3
paragraph 4
"twilight zone" – "

The Twilight Zone

" was an American TV show, first broadcast in 1959, featuring stories from many genres but which almost always had a 'twist' of some sort.
paragraph 5
"He arranged to meet his sister" – The meeting that we saw in the chapter Work in Progress, P15p4ff.
"his dilapidated wonder of a tale" – See next chapter and the rest of Book Two!
paragraph 6 – 7