Annotations for Jerusalem by Alan Moore
Book 2 – Mansoul
General: Book Two begins with three-year-old Michael Warren dying and going to… Upstairs, a very strange place indeed. Here he meets a bossy, grubby girl who takes him under her (metaphorical) wing, and begins to explain his circumstances to him. Unfortunately, Michael then gets lost, and meets possibly the worst possible person…
Page 364
The photo is of the door which is set high in the wall of Philip Doddridge's church, more formally known as Castle Hill Church, in Northampton. The door will be discussed more thoroughly in the chapter Malignant, Refractory Spirits, Pxxx.
Page 365
The title of Book Two, Mansoul, refers to a town in the novel "The Holy War Made by King Shaddai Upon Diabolus, to Regain the Metropolis of the World, Or, The Losing and Taking Again of the Town of Mansoul" by John Bunyan. In Jerusalem, it is also the name of the "Upstairs" afterlife, and will be referenced as such frequently throughout.
The epigraph is the last six lines of the final stanza ("Continuity") of Lovecraft's sonnet-cycle "Fungi from Yuggoth". The epigraph obviously speaks to the overall Jerusalem themes of Eternalism and Nostalgia, but I don't see what relevance it has to Book Two in particular.

The term "continuity" is one of loaded meanings to a comic-book writer like Alan Moore. For more discussion of this term, see the Introduction and first section of my essay, Crisis on Earth-Sandman: The Uses of Continuity in Neil Gaiman's Sandman.
Lovecraft is, of course, a huge influence on Moore. Moore once planned a sequence of Lovecraftian works based on "Fungi from Yuggoth". One of these works directly led to Moore's lengthy comic Providence, published 2015-2017, but being researched since at least 2012.
Page 366
Blank
Page 367 
Title
"Upstairs" is one of the primary terms used in Jerusalem for a higher-dimensional afterlife. Much of Book Two is set Upstairs.
Paragraph 1
Paragraph 2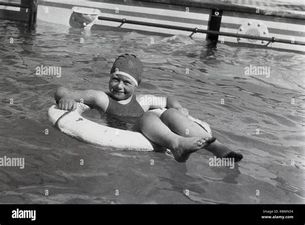 Paragraph 3
"cymbals" – While this literally fits with the "brass band" in paragraph 1, the homophone "symbols" seems significant.
"the prince who choked upon a wicked cherry" – A fairy-tale description of what has just happened to Michael. It resonates with elements from Snow White.
Paragraph 4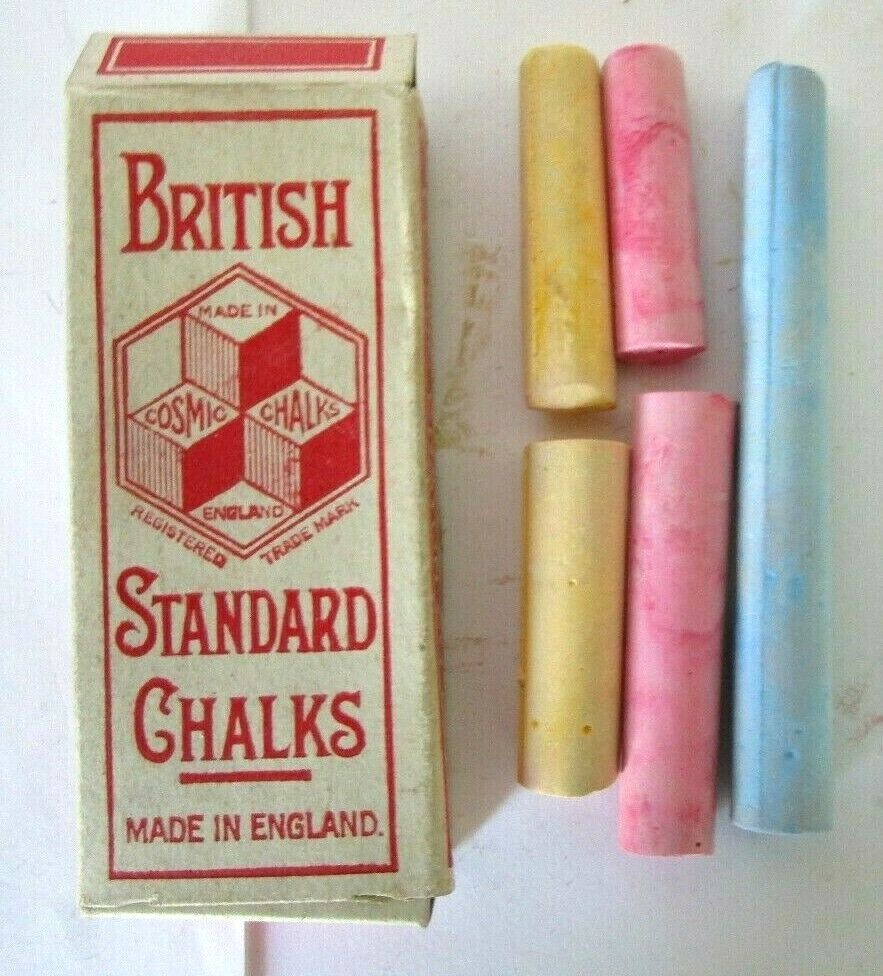 "those tricky pictures […] on school chalk-boxes" – These would be the boxes sold by Cosmic Crayon Co Ltd. The cover featured a trio of cubes in a classic configuration where "you couldn't tell if they went in or out". See image.

Page 368
Paragraph 1 (continued)
Paragraph 2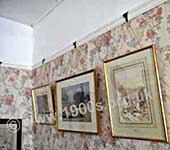 "picture rail" – A rail, high up on a wall, from which pictures could be hung.
Paragraph 3
"Fort Street or Moat Street" – Two (no-longer-existing) streets a few blocks SE of the Warren home.

Corona fizzy drinks from the 70's (www.facebook.com/eddie.booth.37)

"Corona bottles […] back for the deposit." – "Corona" was a brand of fizzy soft drink, the bottles in which it was sold, once emptied, could be returned and a small deposit refunded. Before supermarkets became widespread in the 1960s it would be often be

sold door-to-door

.
Paragraph 4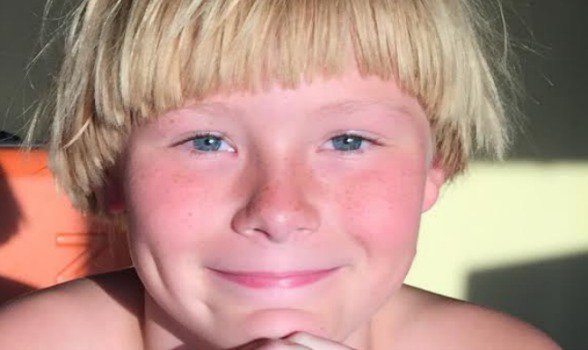 "pudding basin" – This practice is common enough that "pudding basin haircut" is found in many dictionaries. The style dates back centuries and "prospered wherever haircuts were prohibitively expensive".
Paragraph 5
"fawn" – In this context, a light yellowish-tan color.
Paragraph 6
Page 369
Paragraph 1 (continued)
Paragraph 2
"fogwebs " – This seems to be a portmanteau of "fog" and"cobwebs". Though the word has occasionally been used to describe dew on spiderwebs.
"an engagement diamond" – The famous De Beers marketing slogan "A Diamond is Forever" became widely spread in the late 1940s.
Paragraph 3
"candyfloss" – Candyfloss is the British name for what is known in the USA as

cotton candy

and is a confection of spun sugar, with small amounts of flavouring and colouring added.

"her […] shoes were […] an old, deep turquoise" – As we mentioned in the notes for last chapter: The tanning of leather employs the chemical Chromium (III) Sulfate which renders the leather a distinctive bluish-purple colour.
Paragraph 4
Page 370
Paragraph 1 (continued)
Paragraph 2
"carbolic soap" – A mildly antiseptic soap containing phenolic derivatives which give rise to its distinctive smell.

"

Parma Violets

" – A

n iconic British brand of violet-flavoured sweets made by the Swizzels company.
Paragraph 3 – 4
Page 371
Paragraph 1 (continued) – 4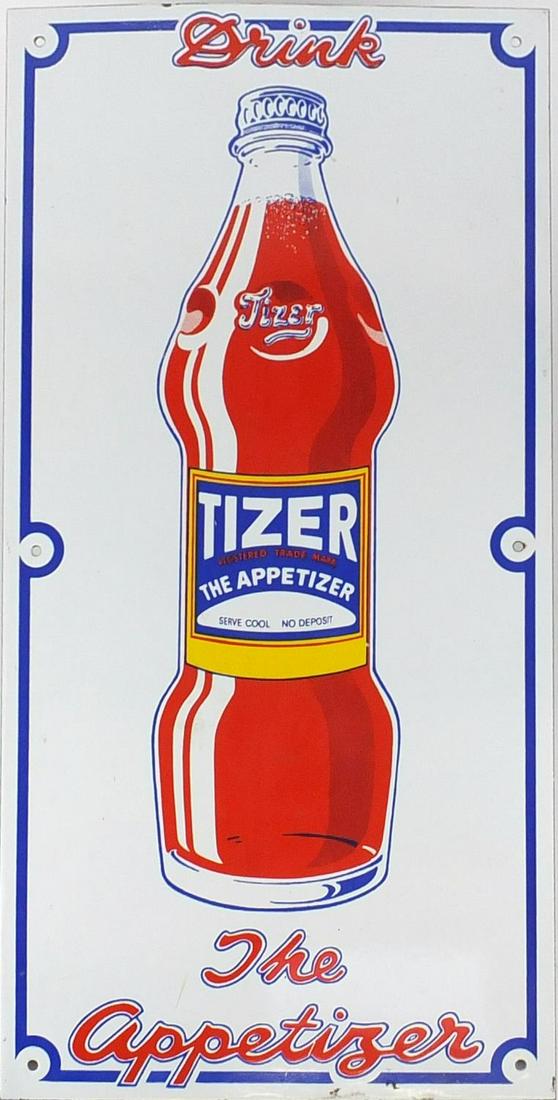 Paragraph 4
"Tizer" – A red-coloured carbonated soft drink with a citrus flavour, made by the A. G. Barr company, Scotland.
Paragraph 5
Page 372
Paragraph 1 (continued) – 5
Page 373
Paragraph 1 (continued)
Paragraph 2
"no larger than a penny postage stamp" – I haven't been able to find precise measurements, but roughly 1 inch square.
Paragraph 3
Paragraph 4
"You who," – This has the double meaning of 'Who are you?' and the colloquial greeting of 'Yoo hoo'.

"Worlds bent under me." – An arguably true statement, substantiated at P374p7 below.
Paragraph 5
Page 374
Paragraph 1 (continued) – 2
Paragraph 3
"joyous song" – possibly referring to Blake and Parry's song 'Jerusalem'.
Paragraph 4 – 5
Paragraph 6
"gasbag" and "bass gong" – Both presumably mutations of "boss of the gang".

Paragraph 7
"yer've fell like everybody does" – This is suggestive of the Christian concept of the Fall of Man, where Adam's Original Sin is inherited by all subsequent humans.
Paragraph 8
"the Second Borough" – Perhaps connoting "the borough above The Boroughs". Though it is interesting to note that Third Borough seems to be a name for God (for example, P6p5-6ff). Perhaps spaces "fold up" in a way similar to people; compare with the important refrain in the second half of the book: "You fold up into us. We fold up into Him.", expressing the relationship of humans to Angels to God.
Paragraph 9
Paragraph 10
"Know eye doughnut! Late me grow black square eyewash be four" – This translates as "No I do not! Let me go back where I was before".  Within this are enfolded references to: seeing/knowing (know eye); a torus (doughnut); Michael's currently deceased state (late me); his transition between corporeal and corporeal states (grow black); a possible reference to Through the Looking-Glass, with its chess motifs (black square); revelation (eyewash = clearing of vision); his current four-dimensional state, or possibly the age he has almost attained (be four).
Paragraph 11
Paragraph 12
"Lucy-lips" – This slang term employed by Phyllis seems to refer to the mode of speaking and thinking employed by Lucia Joyce (see the chapter Round the Bend) and is typified by an inability of newly-deceased spirits to fully control their speech.
"clangs out wrong" – "comes out wrong", but with overtones of a "clanging", discordant noise.
Page 375
Paragraph 1 (continued)
"give it linger" – "Linger" is used as a word to describe "extent of time", so this is both "give it some time" and "give it a bit longer".
"spooking properly" – This has the double meaning of both 'speaking properly' and referring to ghost behavior.
"wizzle" – This is a hybrid term which encapsulates the multiple meanings of past, present, and future tenses (e.g. was, is, and will) within a single word, alluding to the illusory nature of time perception.
Paragraph 2
Paragraph 3
Paragraph 4 – 6
Page 376
Paragraph 1 (continued) – 2
Paragraph 3
"blancmange" – A type of gelatinous dessert.
"containing amber" – Referring to the way insects are often trapped and preserved in translucent amber.
"aspic of the hours" – Aspic is a foodstuff containing ingredients (typically meat, fruit or vegetables) which are set in gelatin.
Paragraph 4
Paragraph 5
"like the lettering in a stick of rock" – Traditional rock candy in the UK is made with shapes of letters (and sometimes other images) running through the inside.
Page 377
Paragraph 1 (continued)
Paragraph 2
"consommé" – A clear broth or jelly made from stock.
Paragraph 3
Paragraph 4 – 5
Page 378
Paragraph 1
"slack" – In this context, coal dust.
Paragraph 2
"Wiz this play seven?" – This translates as "Was/is this place heaven?" Alternately, this is a place where the 3-year-old Michael can "play" at being much older, like seven. (See also P380p3.)

Paragraph 3
Paragraph 4
Paragraph 5
"his nan May would be the first to go, then his gran Clara, then his dad, his mum" – The real-world analogs to these characters did die in this order.
"finally their budgie" – Domestic budgerigars (AKA parakeets) typically have a lifespan of 7-9 years, so under normal circumstance, the budgie would be the first to go.
Paragraph 6
Page 379
Paragraph 1 (continued) – 3
Paragraph 4
"Everymum" – "Everyone" conflated with "mum". The allusion to mothers may be intended to help calm Michael.
Paragraph 5 – 7
Paragraph 8
"I don't wilt to be dead." – "Wilt" is meant to be "want", but "wilt" evokes dying (short-lived) flowers. Wilt is also an archaic form of the verb "will" (often seen in the King James Bible and Shakespeare), which can be read in multiple ways. Possibly a reference to Jeremiah 26:8:


And then it came to be, when Jeremiah made an end to speaking all that the LORD had commanded him to speak to all of the people, that the priests and the prophets and all of the people laid hold of him, so as to say, "Thou wilt surely die!
Paragraph 9
Page 380
Paragraph 1 (continued)
Paragraph 2
Paragraph 3
"pecuriosity" – "peculiar" + "curiosity".
"'Itlers" – "Hitlers", a shorthand way of saying "very bad people".


Child's tartan dressing gown (glasgowkiltcompany.co.uk)
Paragraph 4
"tartan" – Plaid, with connotations of Scottishness (hence the reference to "clans" further on).

"Classic" blue and white striped pyjamas (laura-ann-hunt.blogspot.com)

"deckchair-striped pyjamas" – The "deckchair" probably is referring to them being vertical stripes.

"ice cream cloud" – Presumably vanilla ice cream, so as to, with "cloud", indicate whiteness.
Paragraph 5
"glowed up" – "growed (grown) up", but also an implication that Michael is glowing, either metaphorically with pride, or perhaps literally.
Paragraph 6
Paragraph 7
"monger" – From context, this might be dialect or Lucy-lips-speak for "imagine". "Monger" is an odd word to use in this case; as a verb it means "To sell or peddle something" or "To promote something undesirable."

"infantoms" – This is particularly nice word-play as it conjoins the meanings of 'infants' and 'phantoms' alluding, of course, to Michael being the ghost of a child.
Paragraph 8
Paragraph 9
"in yer fame" – "In your …?" Possibly "frame" (alluding to the wooden border of the gelatinous pool that Phyllis pulled Michael out of).
Paragraph 10
Paragraph 11
"Deadfordshire" – A pun on the already-punning Bedforshire (as a funny way of saying "bed"); see notes to P378p4.
"a missed ache" – "A mistake". Of course, if Michael had stayed dead, he would have been missed, with heartache. (See, for example, the chapter The Breeze That Plucks Her Apron.)
Paragraph 12
Page 381
Paragraph 1 (continued)
"Esperanto" – One of the best known invented languages, though it seems unlikely three-year-old Michael would be aware of it. Which may, of course, be the point — that he has access to new vocabulary and thoughts while Upstairs.
Paragraph 2
"Attics of the Breath" – Another term for Upstairs, the realm they are now in.
"scrumping" – Stealing, usually applied to fruit.
"Mad Apples" – Another name for Puck's Hats.
"'ospital" – Presumably one of the two Northampton mental hospitals, places which frequently have excellent crops of "Bedlam Jennies".
"the Old Buildings" – Another region of Upstairs, explained more fully below (P394p2).
"superintentions" – "Intentions", plus perhaps "superintendent"? Someone (God?) wiz "supervising" Phyllis's decision to take this route.
"the character don't run a mile before the author's writ a while" – Good writing advice! "Author" here refers to both God and Alan Moore. (If, in the context of Jerusalem, they can be considered distinct!)
Paragraph 3
Paragraph 4
"the Works" – An area of Mansoul inhabited by builders (angels).
Paragraph 5
"electroplated like a pair of baby-shoes" – A custom, fashionable since roughly 1934, of bronzing a baby's first set of shoes, once grown out of, as a memento of childhood.
Paragraph 6
"Weight!" – "Wait!", but also a sense that Michael now has a weighty decision to make. It also has interesting overtones of solidity, of bulk, of the three-dimensionality that Michael is at this moment reluctant to sever his connection with.
 Paragraph 7
Page 382
Paragraph 1 (continued)
"antique railway-station roof" – See image below.

The Great Western Railway Terminus at Paddington (Source: The Illustrated London News (8 July 1854): 14)

"ghoul-tinged glass" – An evocative phrase, but what does it mean? Perhaps "yellowed" or "grayed"? Is it to be taken in some literal sense? "Ghoul" is often used in this book as another word for "ghost". (Most probably "yellowed". See notes and images at P382p3, below.)
"pigeons nesting" – See Alma's dream in Work in Progress, P7p5. How pigeons can be here is discussed more in the following chapter (An Asmodeus Flight, Pxxx).
Paragraph 2
"gingham" – A cotton fabric made from dyed and white yarn woven in checks.
"close-packed dots, like when he'd held his eyes close to the printed pictures in the comics from America" – Comic books of this period were colored with the Ben-Day process, which does usually consist of "close-packed dots" of various colors.

Close-up of comic book panel, showing Ben-Day dots (www.letterology.com)
Paragraph 3
The Emporium Arcade, located at the north side of Market Square, is described by a local librarian: "It opened in 1901, and contained 150 shops, or rooms. It was demolished in the early 1970s – lots of people had opinions about whether it should be saved or not. That's perhaps not for me to comment!"
"perpetual twilight" – The Arcade had a glass roof, but its yellow tint (see image above) may have led to a "twilight" effect, especially under a traditional English overcast.

Emporium Arcade balconies 1970s (www.youtube.com/watch?v=EJ8eyMqJkwY)

"deep-stained hardwood balustrade" – See image.
Page 383
Paragraph 1 (continued)
Paragraph 2
"jumble sale" – Similar to an American "yard sale" or "garage sale", though on a bigger scale. Often, as here, associated with church fundraisers.
"coconut ice" – A traditional British confection made of milk and icing sugar (hence the "ice" in the name), and coconut.
"children's annuals" – The term 'annuals' is used to denote a type of book that is published once per year, often omnibus (or expanded) editions of more regularly-published periodicals. Printed on cheap paper, old annuals (as found in jumble sales) would tend to shed flakes of dust, hence "sneeze-provoking".

"Dinky cars" – 'Dinky' was the brand name for die-cast zinc alloy vehicles produced by the Meccano Ltd. company.
Paragraph 3
"ladybirds" – In America, ladybugs. They are, very roughly, 50 times smaller than pigeons.

Paragraph 4
"Coca-Cola bottle panes" – Coca-Cola, when sold in glass bottles, is sold in bottles of a light green tint, in contrast to the yellow suggested earlier. This also has a suggestion of thick glass.

In Moore and Gibbons's Watchmen, there is a nostalgic line: "Like Coke in green glass bottles… They don't make it anymore." (Chapter 2, page 25, panels 3-4.) Glass Coke bottles have since been brought back, albeit as a small minority among plastic or aluminum containers.
Paragraph 5
The red skies will be discussed below at Pxxx.
Page 384
Paragraph 1 (continued)
Paragraph 2
Paragraph 3
This and the following paragraph owe much to E. A. Abbott's seminal 1884 book Flatland: A Romance of Many Dimensions, one of the first popular books to try and explain higher-dimensional geometry to a lay audience.
Paragraph 4
Page 385
Paragraph 1 (continued)
"six flat squares of paper joined together in a Jesus-cross" – In a section discussing higher mathematical dimensions, the reference to Jesus reminds me of the 1954 painting by Salvador Dalí, "Crucifixion (Corpus Hypercubus)", which depicts Christ upon an unfolded hypercube.
"take six or more cubes and fold them […] into one big super-cube" – The required number of cubes is actually eight, and the result is generally referred to as a hypercube. An "unfolded" version can be seen at right.
Paragraph 2
Paragraph 3
"Bugbrook" – Bugbrooke is a small village in Northamptonshire, about 4km SSW of Northampton. Possibly also an allusion to Michael being "bug-eyed" with astonishment.

Paragraph 4
"Russian dolls" – Matryoshka dolls are wooden in manufacture, of decreasing size and are nested inside one another.
Paragraph 5
Paragraph 6
"Maypole swirl" – A Maypole is a large wooden pole, erected vertically, and used in many European folk traditions. Typically it is the centre focus of a dance as part of a celebration, often held on the first day of May or at midsummer.
"higgledy-piggledy" – Mixed-up, disordered.
"Michael […] happened to glance down into the great square vat that she'd been standing near, the next one up the line from that which Michael had himself emerged from." – This description is a bit unclear. Although Phyllis is now moving across the width of this section of the Attics of Breath, the opening that she had been standing next to, and which Michael now looks into, is the next one placed along the length of the Attics. What the length and width signify will be explained over the next few pages.
Paragraph 7
"Catherine Wheel" – In this context, a kind of firework which spins and sparks.
Page 386
Paragraph 1 (continued)
"Dandy" – A

British comic for children published by DC Thomson from 1937-2013. It was one of the best selling comics of its kind in the 20th century.
Paragraph 2
Paragraph 3
"marvelation" – "Marvel" + "revelation". Also, especially shortly after a comic book reference, suggestive of Marvel Comics.
"fourever" – "Forever" + "fourth dimension", that is, time.

"Reternity" – "Eternity" + "return". Moore's Eternalist view is that the past is still existing, and can be revisited.

Paragraph 4 – 6
Page 387
Paragraph 1 – 4
Page 388
Paragraph 1 (continued)
Paragraph 2
"accidental faces" – The human tendency to see patterns (especially faces) where there are none is called pareidolia.
"trilobite" – Marine arthropods that lived between about 521 million years ago and 252 million years ago. They were extremely successful, and are among the most common fossils.
"isotherms" – In this context, probably referring to the bars showing separate temperature regions on a weather map, which often bear some resemblance to tree rings.
Paragraph 3 – 7
Paragraph 8
"That's the direction what up here we call the linger or the whenth of something, and it does goo on forever." – As discussed in the chapter Eating Flowers, this isn't quite true. Though the extent of time is immense, it too is finite.
Page 389
Paragraph 1 (continued)
"in the twenty-fives" – This is referring to the year 2025. Moore envisions significant global flooding in this period due to climate change. See chapter Sleepless Swords for more on this.

Paragraph 2 – 7

Page 390
Paragraph 1 (continued)
"Anyway, they were both dead, which made the whole idea of being someone's boyfriend less romantic and attractive." – But not out of the question. Recall Freddy Allen's tryst with Patsy in Rough Sleepers (P108ff), and see also chapter xxx.
Paragraph 2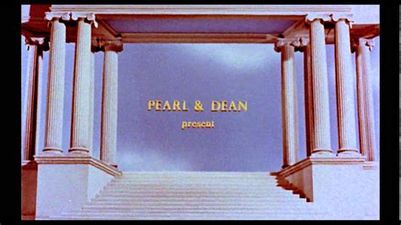 "marble steps and tall white pillars like the adverts Pearl & Dean did" – a British cinema advertising company, founded in 1953 (the same year Moore was born). Steve Noble reports that their "logo and theme precede each and every set of movie ads in all cinemas in the UK to this very day. Anyone here can sing you the song.".

 Paragraph 3
Paragraph 4

"religature" – This is a combination of 'religion' and 'ligature', the latter giving overtones of binding and restriction. It also contains elements of 'literature', alluding to the narrative nature of religious texts. Also possibly 'architecture'.

"Pearl & Deany gates" – For 'Pearl & Dean', see above. 'Pearly Gates' are a common way of describing the gates of Heaven, originating in the Book of Revelation 21:21 – "And the twelve gates were twelve pearls, with each gate consisting of a single pearl."
"toga-gods with chess and peeping-pools like at the pictures" – Probably a (slightly anachronistic) reference to the film Jason and the Argonauts (1963), which featured several scenes of the Greek gods in Olympus playing a chess-like game with the lives of mortals and observing mortals via a scrying pool.
Paragraph 5
Paragraph 6
"it's best for yer that yer believe in something" – Science seems to largely confirm that religious belief is correlated with positive health results.
Paragraph 7
Page 391
Paragraph 1 (continued)
Paragraph 2
"quite old, in their thirties or their forties" – There's a double joke here. Obviously, it's funny what a young child considers "old" to be. But, as we will discover anon, both these figures are very old indeed!
Paragraph 3

"looked as if he'd just been in a fight" – He has just been in a fight, which we will see depicted in the chapter Mental Fights (Pxxx).


"a long staff – This is, in fact, his trilliard cue.

"This second person…" – We will be spending most of next chapter, An Asmodeus Flight, with this devilish individual.
Paragraph 4
"headgear worn by Spanish priests" – See image.

An entirely subjective note – In my head, Asmodeus is "played by" Moore's friend, the musician Tom Hall (mentioned throughout Jerusalem, and with an important plot role in the chapter Forbidden Worlds). An album cover features an image of Hall wearing a similar hat.See image below.

Tom Hall: Watering the Spirits, 1994 (bearalley.blogspot.com)
Paragraph 5
Page 392
Paragraph 1 (continued)
Paragraph 2
"the corner house, where Andrew's Road ran past the foot of Scarletwell Street" – This is the house that Freddy Allen visited in the chapter Rough Sleepers (P97-102). We will see it again in later chapters. Its walled back garden is visible in the image to right.

St. Andrews Street, Bath Row to Left 1963 (https://www.youtube.com/watch?v=mob6rxDJLzo)
Paragraph  3
"houses from his street" – See image above.
"school caretaker's house" – See image at right.
Paragraph  4
Page 393
Paragraph 1 (continued)
"Realist chanes" – An anagram of 'Chasterlaine's'. "Chanes" could be read as "chains" or "chances"; perhaps a reading of "these toys will break you from the chains of realism, giving new chances for your imagination."

"…Hail's ancester…" – Another anagram of 'Chasterlaine's'. Possible interpretations include "Hail to the ancestor" (who bought you this toy?), "Hell's incest", no doubt others.

Paragraph 2
"Euphorium" – "Emporium" + "euphoria".

"Choke & Joy shop." -Almost a spoonerism of"Joke & Toy shop".  Also, of course, referring to Michael's choking to death, and the joy that the toys gave him. Possibly also an allusion to the fact that, back in the 1950s, many children's toys were what we would now consider to be dangerous choking hazards.

Paragraph 3
Paragraph 4
"The Snail Races?" – Yet another anagram of 'Chasterlaine's'.

"40-watt-bulb-lighting" – That is to say, very dim lighting. Probably used because it was cheap.

"Matchbox car" – A brand of toy, die

1959 Matchbox car with box

-cast model cars currently owned by the Mattel company. They were originally sold in boxes of a size and style comparable to matchboxes.

"Pickford's" – Pickfords (properly without an apostrophe) is a moving company based in the UK. It is one of the oldest companies in the country, being believed to have been established some time in the 17th century. See image below.


1959 Scammell Highwayman 'Pickfords' (www.flickr.com/photos/erfmec)
"pillar-box red with a tiny curled-up fireman's hose" – A firetruck, probably similar to the one in the image below (note hose).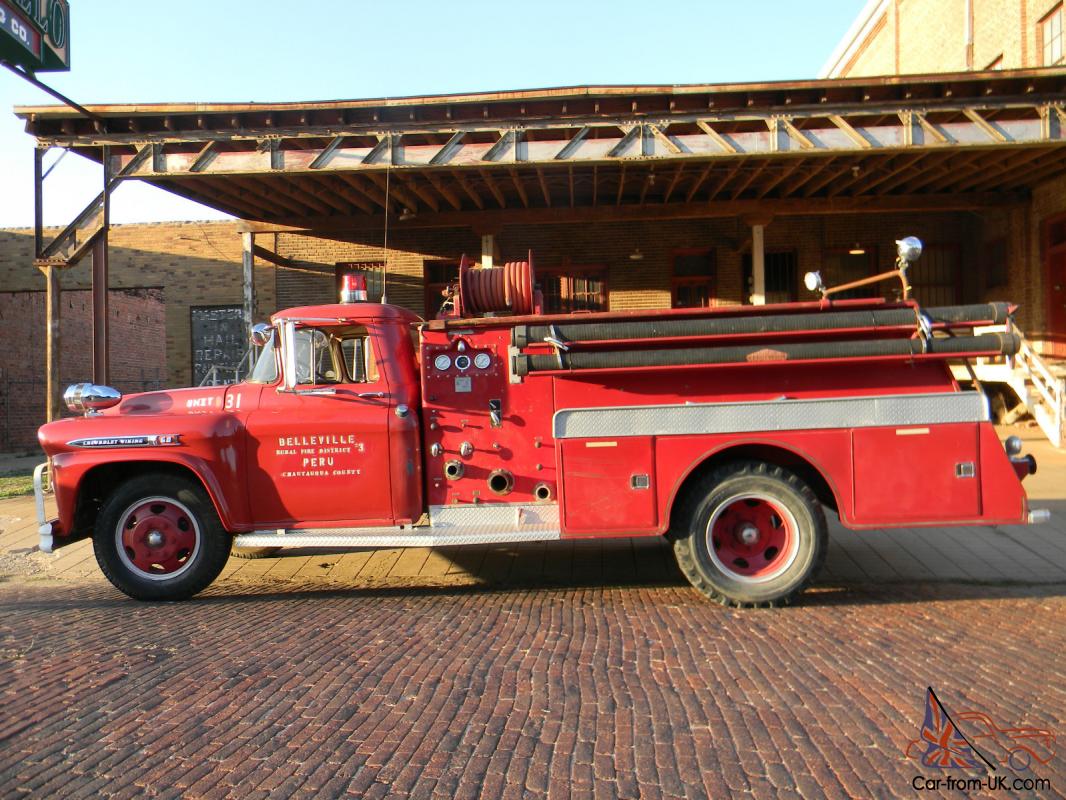 "Aladdin's cave" – Alluding to the tale from The Arabian Nights.
Paragraph 5
"shy-top" – Another almost-spoonerism, this time for "toy shop". Michael is a bit shy. "Top" may refer to the spinning toy, or possibly to the fact that we are now "Upstairs".
Paragraph 6 – 7

Page 394
paragraph 1 – 3
Paragraph 4
"like when all the dead shrimps build up into coral reefs" – This is not how coral reefs are formed. But Phyllis may have been misinformed. (Was this idea of reef formation common in the 1950s???)
Paragraph 5 -10
Paragraph 11
"fourpenny funeral" – A very cheap funeral indeed. Possibly a reference to the "four penny coffin house", one of London's first homeless shelters. For four cents a night, one could sleep inside a cheap, coffin-like pine box.
Page 395
paragraph 1 – 2
Paragraph 3
"the narrow jitty" – See image below for a small remnant of this alleyway.
The jitty

"Scarletwell Terrace" – Maps from circa 1900  (see detail at right) show this alleyway with houses on both sides. It is too small to merit a name on these maps, but Scarletwell Terrace would make sense. So perhaps this version of the jitty is from the dream of someone older (perhaps Phyllis herself).
Paragraph 4
Page 396
paragraph 1 (continued) – 5
paragraph 6
"the rear wall of a factory or warehouse" -The c.1900 maps don't show any such structure, but one could easily have existed earlier, or it could simply be a jumbled dream.
"Was this "the Works" the girl had mentioned" – Nope. We'll get there eventually, in the chapter Mental Fights.
paragraph 7
Page 397
paragraph 1 (continued)
"an untipped cigarette end" – Cigarette filter tips had started to come into broad use in 1954, though were still only on about half of all cigarettes by 1959.
"The bottle-top had "Mask-Mask" printed on it" – Presumably wordplay on some actual brewery name? Suggest???
Paragraph 2
"his sister had once told him how [earwigs] got in people's ears" – This is an ancient urban legend, going back centuries. Though it has no significant basis in fact, it is entirely in character for Alma to try and scare her younger brother with a tale like this.
Paragraph 3 – 4
Page 398
paragraph 1 (continued) – 2
Paragraph 3
Paragraph 4 – 5
Page 399
paragraph 1 (continued) – 2
Paragraph 3
"another hoodwinked fumble through the darkness" – Although hoodwinked does have a meaning of "hooded, blindfolded", this is archaic. More commonly it refers to being deceived. Perhaps in subtle reference to the next person Michael will meet…
Paragraph 4
"Twinkle, Twinkle, Little Star" – On the remote chance that someone reading this doesn't know: This is one of the most popular lullabies in the English language. The lyrics to the first verse (which is by far the most well-known part) are:


Twinkle, twinkle, little star,
How I wonder what you are!
Up above the world so high,
Like a diamond in the sky.

One could take the star as a metaphor for Michael. He is little; he is currently wondering about what he is; he is "up above the world"; a diamond is a kind of "jewellery", that is, a human soul (see P374p8).
Page 400
paragraph 1 (continued)
Paragraph 2
"As cautious and as stealthy as an Indian scout" – In media of the Western genre (quite popular in 1959), Native American scouts were stereotypically portrayed as almost superhumanly stealthy.
Paragraph 3 – 4
Paragraph 5
"a distant figure" – The Archangel Michael, AKA Mighty Mike.
Page 401
paragraph 1 (continued)
Paragraph 2
"someone who had whiskers and a coat of green rags with a bright red lining" – This is the demon Asmodeus, the viewpoint character of the immediately following chapter.
Paragraph 3-5
Paragraph 6
"eyes that […] were two entirely different colours" – Reminiscent of the character Delirium from Neil Gaiman's Sandman. Having eyes of differing colors is rare, but does happen; the technical term is Heterochromia.
"his clay pipe, which […] had the features of a screaming man carved on its bowl" – For the origin of this pipe, see next chapter, P404p2.
Paragraph 7 – 8
Page 402
paragraph 1 (continued) – 3
Paragraph 4
"I'm very fond of handicraft. […] I'm also rather good at sums." – In a 1997 interview, Alan Moore describes doing some research on Asmodeus, shortly after having "met" him: "It seemed that Asmodeus is considered to be the patron demon of mathematics and handicraft, which fit in with my general perception of the creature". In the same paragraph, Moore discusses the concept of an "Asmodeus Flight", which will be discussed in the notes to the following chapter.
Paragraph 5 – 7
Paragraph 8
"My fame's Michael Warren." – While Michael undoubtedly meant to say "name", it will become clear throughout the rest of Book Two that the name "Michael Warren" is, in fact, famed Upstairs.
Paragraph 9
"The trailing triangles of cloth that formed his coat suddenly fluttered upward […] although Michael had felt no gust of wind" – This reminds me (as so much of Jerusalem does) of Dickens's A Christmas Carol. Shortly after meeting Jacob Marley's ghost, the text notes:
There was something very awful, too, in the spectre's being provided with an infernal atmosphere of its own.  […] though the Ghost sat perfectly motionless, its hair, and skirts, and tassels, were still agitated as by the hot vapour from an oven.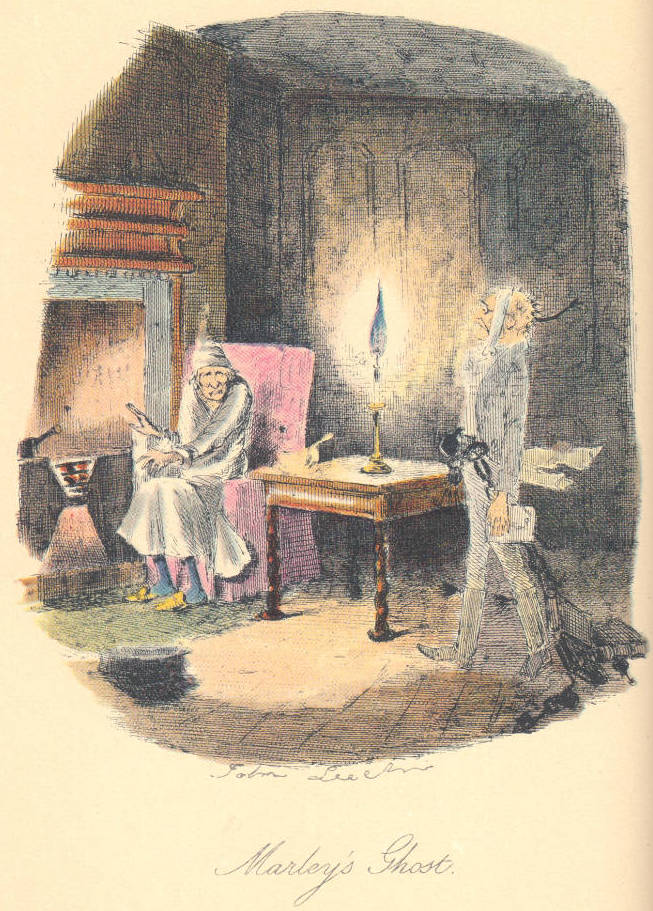 Paragraph 10
"You're the one to blame for all this trouble?" – This is a seriously unfair characterization of what's going on — but he is The Devil, after all.
Paragraph 11 – 13
Page 403
paragraph 1 – 6
Paragraph 7
"Where did you think you were?" – The implication being that this is Hell. But Asmodeus loves deceit, and we will find out much more about this strange afterlife in the course of Jerusalem.